Hexabox Standard Shippers
Product is readily available for quick fulfillment.
With more warehouses across the country, we ensure a speedier shipment to you. Prefer pick up instead? Just contact us for more info!
Due to nationwide transportation issues, shipping delays and extended lead times may occur. Ordering ahead is strongly advised!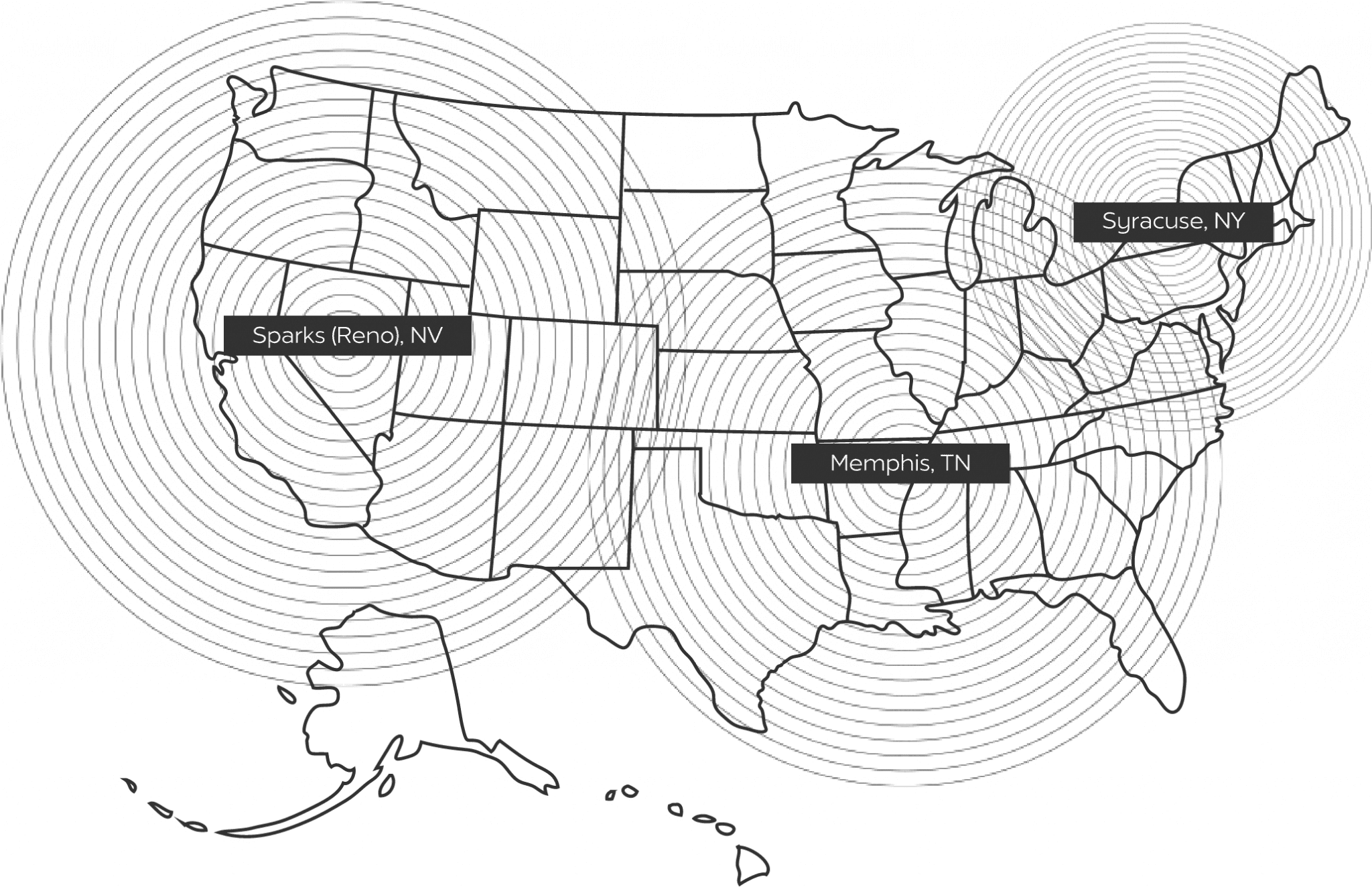 Unmatched in
Strength Service Stability Security Sustainability Simplicity
Our ultra strong, patented Hexabox™ corrugated shipping boxes are gorilla tough and uniquely crafted to provide superior protection for your most fragile and valuable products even through the toughest terrains.
Eco-Friendly Products
All of our Hex & Pulp shippers are 100% reusable and recyclable providing you with an environmentally safe way to ship your product.
USA Made + Multiple Shipping Locations
All our shippers are American made. Our distribution centers are located in Nevada, Tennessee, and New York ensuring a speedy delivery to you. Boxes are shipped flat which save you space and money!
Strong & Reliable Shippers
All of our shipping boxes are extremely tough, performance tested and approved by Fed Ex, UPS, and the International Safe Transit Association (ISTA). They are easy to assemble, safe & lightweight while built to take a serious beating during shipping.
Words From Our Clients
"Gorilla Shipper has been a fantastic company to work with. They have supplied the boxes we need at the lowest prices and are always a pleasure to work with. Gorilla Shipper is a trustworthy company that you can count on for your business."
"Great Value, fast delivery, low cost shipping, compact storage, easy to use, recyclable, great customer service – Do I really need to say more?"
"We have been using the Gorilla Shipper Wine Boxes for the past three years for our Wine Club shipments with Fed Ex as our carrier and have not had one shipment returned because of breakage. We have found their product cheaper than many competitors and their minimum order less restrictive—good for us smaller wineries."
"I just started using Gorilla Shippers last year and I'm very pleased with the results. The construction is all corrugated and very sturdy, much stronger than most shippers, and the best part is they're 100% re-usable and recyclable. I think our customers will appreciate the way they protect the wines too."
Industries We Serve
Wineries
Breweries
Spirits
Condiments